You read it right. This will be my last Free Soul Music Saturday post for the foreseeable future. I've thought long and hard about this over the past few months, and I believe it's time to pass the torch of blogging the best free Soul Music on the net to someone else.
The entire idea of Free Soul Music Saturday originally arose from the desire to carry on what HoneySoul was doing years previous. I loved her Free Music Friday blog; and when she decided to hang it up, I felt it was a necessary thing to carry it on in her stead. Hopefully someone will read this and take the initiative to do the same after I'm done.
The reason it's time for me to stop is threefold. First of all, keeping track of the multitude of new music that hits the web is beginning to become a daunting task. Due to oversaturation, I had to stop including Podcasts a couple years ago and now it's looking like I'll have to stop including Beat Tapes. There is simply a ridiculous amount of material that's being released that several other sources are already covering better than I am. So, for new R&B and Soul Music, I whole heartedly recommend you fix your RSS feeds to BamaLoveSoul, SoulBounce, ThisIsRnB.com and ThisIsRealMusic.com. There are a handful of additional sources that you can probably find with some creative Googling or by utilizing the means I use to find new music as I've covered on my YouTube channel. For Beat Tapes, there's nothing I'm finding that Strictly Beats, VelvetBeat, Beat Tape Co-op and 92BPM aren't finding first. Those are my main sources, not including discoveries I simply find by artists I follow on SoundCloud.
Secondly, one of the main reasons I decided to do a Free Soul Music blog in the first place was to generate more traffic and/or money to my own website. To be honest, after a number of years, the blog hasn't grown; neither have my website analytics or fanbase. In fact, I doubt there are many people even really paying attention to what I'm doing with it. And it's certainly not generating any kind of money. I was ok volunteering my time for a couple years in the effort to build it, but at this point for the amount of time and effort I spend on this blog, it's just not paying off. Which brings me to point #C…
Probably the best way for me to get new people visiting my personal website and blog on a regular basis is to actually start CREATING NEW ORIGINAL CONTENT. I've been stagnant as a songwriter and producer for the past year, mainly due to personal issues and my newfound family. But it's time to get back to making music for myself. It's time for me to commit to my own art once again. I'll continue to enjoy all the wonderful music from other artists that's hitting. But it's past time for me to dive back into that ocean of creativity and start swimming for myself.
I've been proud to discover and feature the artists and friends that I have on this blog. And just because I'm not posting here doesn't mean I won't be putting up the occastional shout-out on my Facebook Page or Twitter feed. Please, by all means, follow me there if you have enjoyed me being your tastemaker for the past few years. And, please, also stay tuned to this space. I'll be charting more of my progress as an original artist and posting new and exciting material. So I hope you'll join me for that ride.
Anyway, that's the long and short of why this is the last Free Soul Music Saturday. I hope you found something here at some point that gave you some pleasure. Now, onto the final list. As you know. I spent all of December posting the Best Of 2012. Well, music still came out last month, so here's what you may have missed while I was recapping what happened all last year.
Here is my complete listening list for the December, and here is the Spotify playlist for December (good for one month).
Thanks, for the last time, to all the artists, producers, DJs, podcasters and music bloggers that bring this music to light!
THE BEST LP/EPs OF DECEMBER

Adjoci – QUASAR

Elijah Blake – Bijoux 22 (EP)

Taps – Almost Home – TheNext2Shine.com
THE BEST SINGLES OF DECEMBER

Tracy Cruz – Angels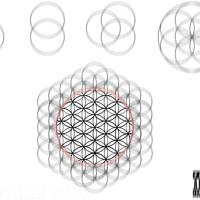 Cocaine 80s – Lucid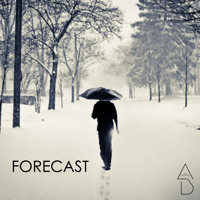 Ab – Forecast
EPs, LPs and MIXTAPES

ADH – Vibe

The Analyst – NonStopFunctional

Austin Brown – Highway 85 (The Mixtape – Vol.1)

CharlieRED – Religion – TheNext2Shine.com

Chris Turner – LOVElife Is A Challenge +CERTIFIED HOT+

Chrisette Michele – Audrey Hepburn: An Audiovisual Presentation

Donnie – Live at the O.A.S.I.S. MJQ Concourse ATL

Ginette Claudette – Everything's Comin Up

Kevin Cossom – Hook Vs. Bridge 2

Luke James – Whispers In The Dark +CERTIFIED HOT+

Marsha Ambrosius – Hors D'Oeuvres

MYK & Shirosky – Adaptation

Osmojam – 80 +CERTIFIED HOT+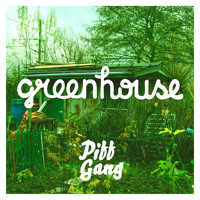 Piff Gang – GreenHouse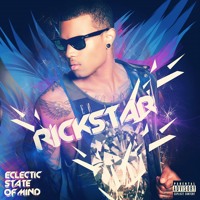 Rickstar – Eclectic State Of Mind
SINGLES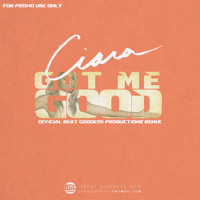 Ciara – Got Me Good [BGP RMX]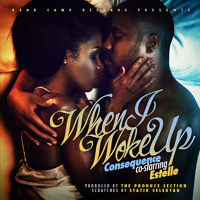 Consequence – When I Woke Up (co-starring Estelle)

Craig David – Fill Me In (Ryan Hemsworth Bootleg)

Dessy Di Lauro – Jump N Jivin

the ISH Productions – So Good

Jesse Fischer – Let It Snow +CERTIFIED HOT+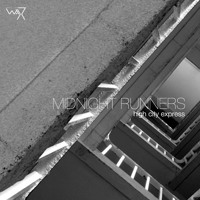 Midnight Runners – High City Express

Miguel – On These Wings +CERTIFIED HOT+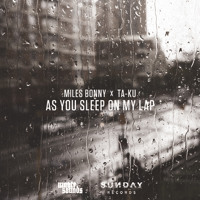 Miles Bonny – as you sleep on my lap [beat by Ta-Ku]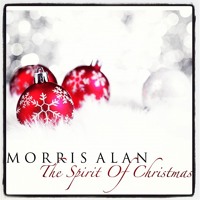 Morris Alan – The Spirit Of Christmas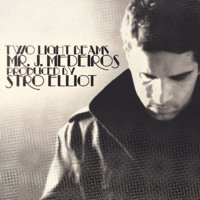 Mr. J. Medeiros – Two Light Beams

Mylah – Honesty +CERTIFIED HOT+

Robert Glasper Exp (feat King) – Move Love (SaysWho? Remix)

Tortured Soul – Dirty (Original) – FREE DOWNLOAD +CERTIFIED HOT+

Cocaine 80s – Higher Self
Free Soul Music Saturday is brought to you by http://philipclark.com, where you can get 3 FREE ORIGINAL SONGS just by signing up for the mailing list.
That's the news, and I'm OUTTA HERE!!